The last city on my fashion month calendar is Paris! As the weeks have gone by, I've seen some amazing street style looks that I can't wait to try for myself. But Paris FW street style still has this special place in my heart. It's a city I come back to often because they are able to take trends and really make them their own. Although the looks may be more toned down than other street styles, the key is always in the details!!
Relaxed muted tones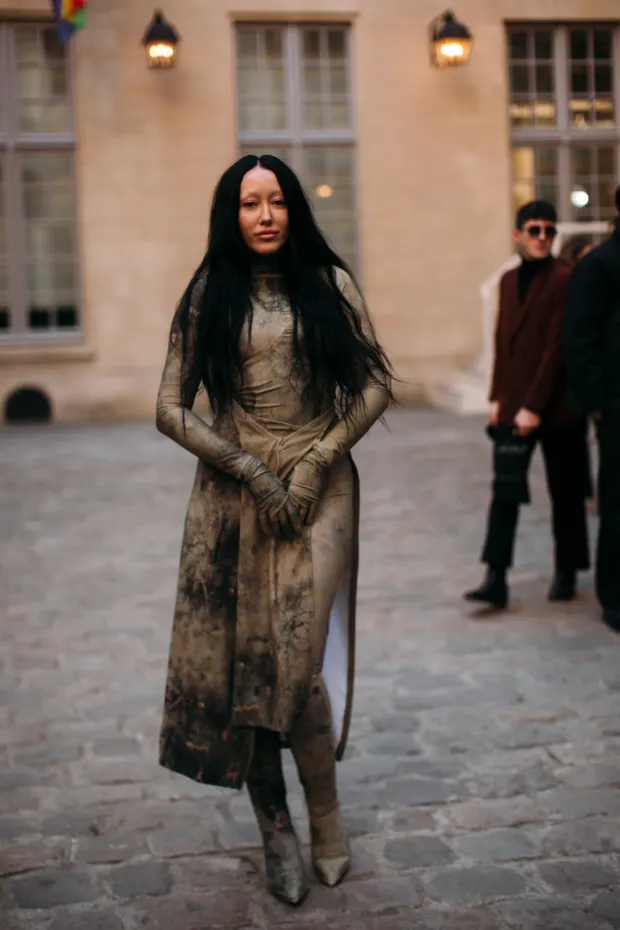 Paris really said we'd relax with the dopamine patch and decided to tone down the colors. A color I saw a lot during Paris FW was black! I wrote about this trendy color a few weeks ago. Even if Paris holds the reins of maximalism (I love maximalism though!), the important thing is that it is never boring!! One of the best street styles in casual tones was the use of men's clothing. Following this trend, I wore one of my favorite purchases – custom made Acne Studios pants!! I love the pleat on the front which gives it that special edge compared to usual tailored pants. I'm embracing this casual trend if it means more men's clothing! – I can't wait to see the next season.
Utility Grunge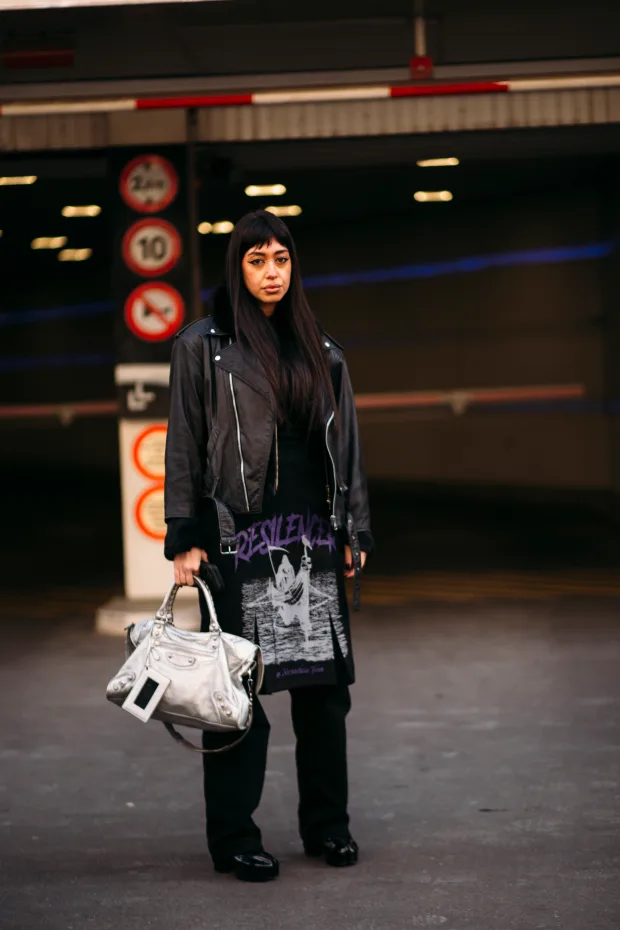 Get your grunge on, because the year just keeps getting dirtier!! There are currently many denominations of grunge, ranging from punk-grunge to indie-sleeze. But the style I identified in Paris FW is utilitarian-grunge! It is a mixture of motor core (which I mentioned was trending during NYFW – think moto jackets) with grunge elements. For this trend, it seems like over-the-knee boots are a must-have!!
Single-color outfits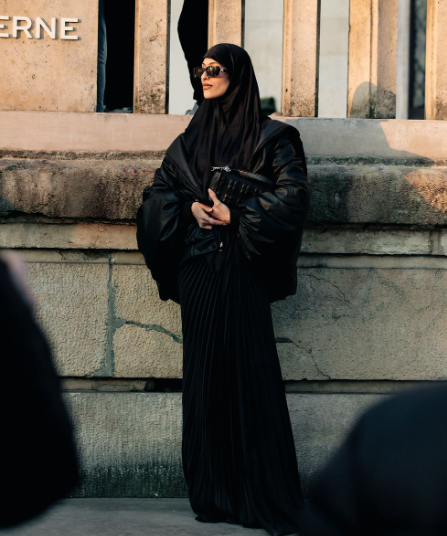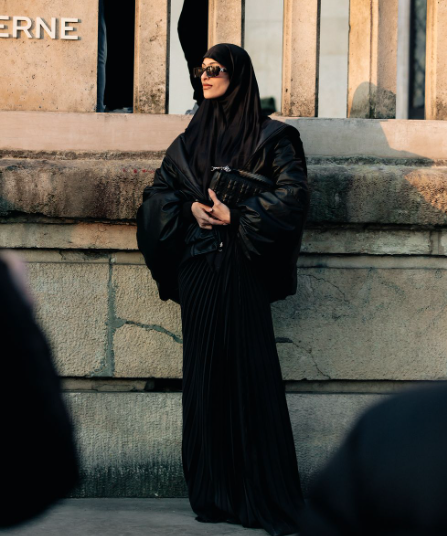 During Paris FW, we talk less about mixing colors and more about single-tone outfits! Perhaps it's the evolution of the use of color. In the past, overly matching colors were somehow "out of fashion". But it's great to see how you can really elevate your style by wearing just one color! Get ready to see lots of white, pink, green and black single-color outfits! I actually wore a one-color outfit in Milan that I posted on my IG here! What are your favorite street style trends that you saw at Paris FW?