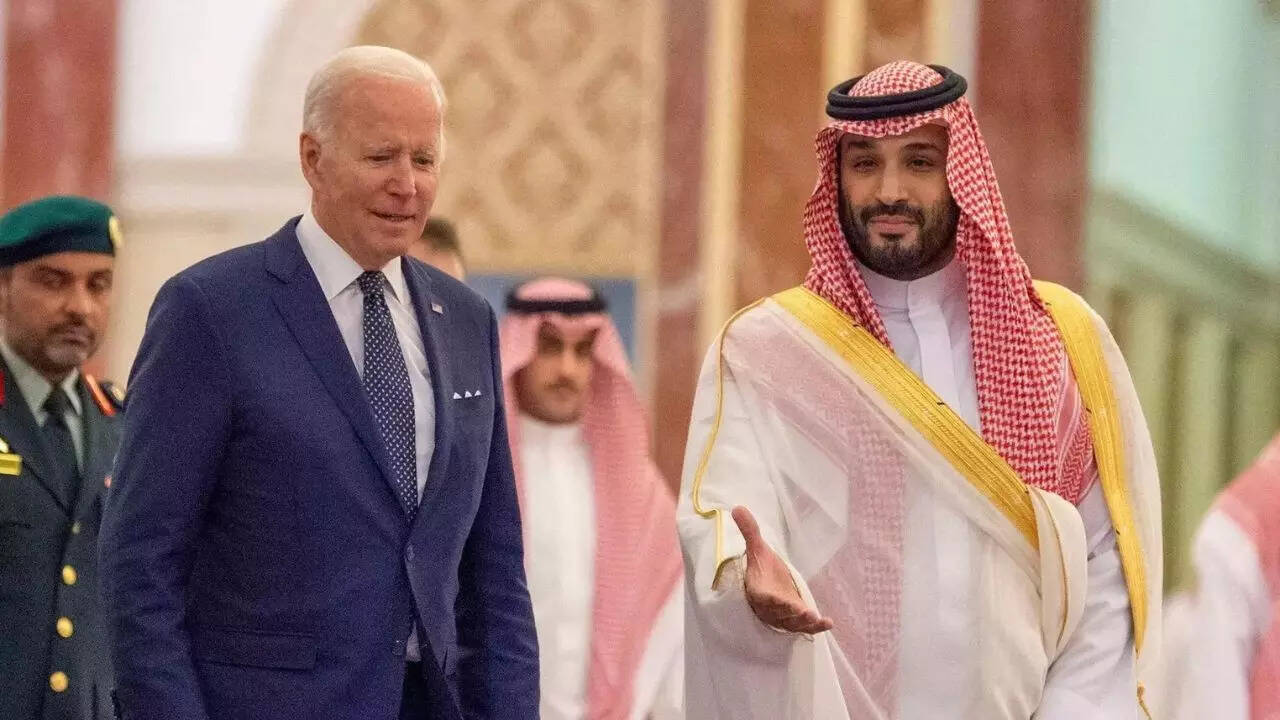 US, Saudi officials discuss terms of mutual agreement defense treaty it would resemble the strong military agreements the United States has with its close allies Japan and South Korea, a central part of President Biden's high-stakes diplomacy to achieve
Saudi Arabia
normalize relations with Israel, according to US officials. Under such an agreement, the United States and Saudi Arabia would typically commit to providing military support if the other country was attacked in the region or on Saudi territory. Discussions aimed at shaping terms on East Asian treaties, considered among the strongest the United States has outside of its European pacts, have not been previously reported.
Crown Prince Mohammed bin Salman views a mutual defense agreement with the United States as the most important element of his discussions with the Biden administration on Israel, current and former U.S. officials said. Saudi officials say a strong defense deal would help deter possible aggression from Iran or its armed partners, even if the two regional rivals restore diplomatic ties. Prince Mohammed is also calling on the Biden administration to help his country develop a civilian nuclear program, which some U.S. officials say could serve as cover for a nuclear weapons program aimed at countering Iran.
Any treaty with Saudi Arabia similar to U.S. pacts with its East Asian allies will certainly draw strong objections in Congress. Some senior U.S. lawmakers, including senior Democrats, view the Saudi government and Prince Mohammed as unreliable partners with little regard for U.S. interests or human rights. A deal would also raise questions about whether Biden succeeds in further linking the United States militarily to West Asia. And such a treaty would also contradict the Biden administration's stated goal of redirecting U.S. military resources and combat capabilities away from the region and toward deterring China, particularly in the Asia-Pacific region.