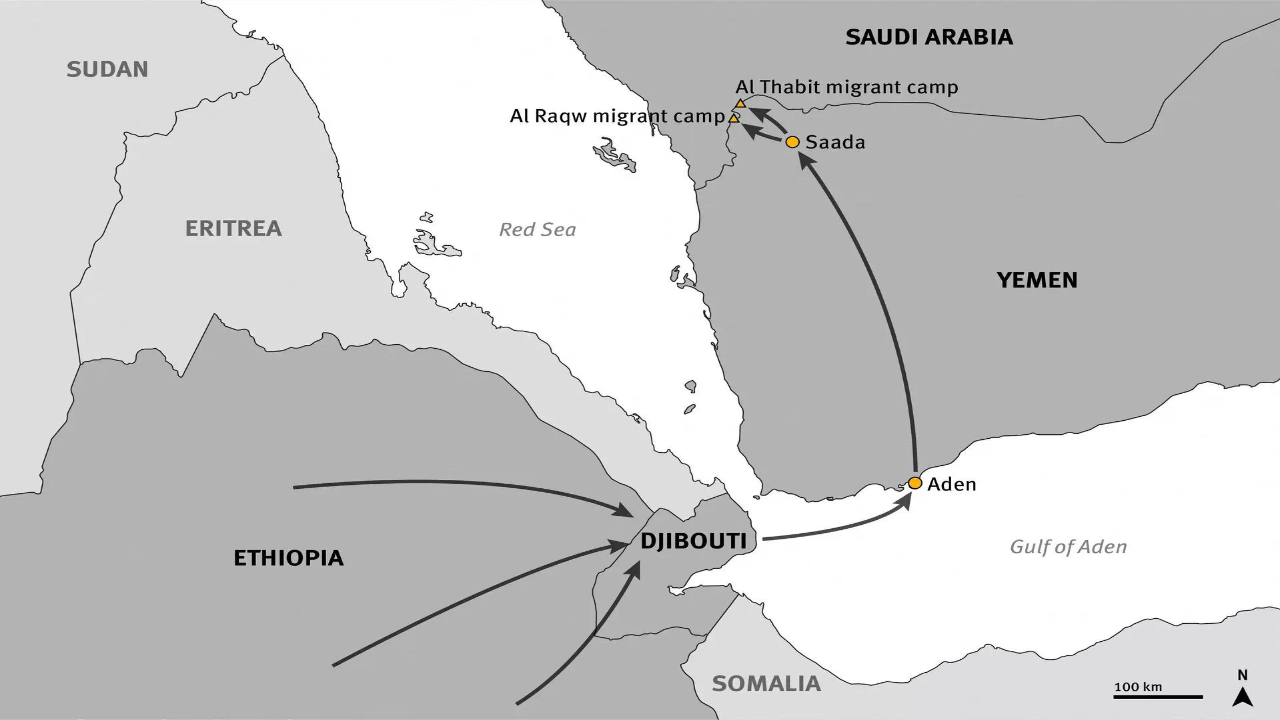 ADDIS ABABA:
Ethiopia
will work with Saudi authorities to investigate claims by a human rights group that hundreds of Ethiopian migrants were killed by the kingdom's border guards, its foreign ministry said on Tuesday.
Saudi officials did not respond to a request for comment on the investigation. A Saudi official said on Monday that the allegations made in the report published by Human Rights Watch (HRW) were "baseless".
"The Ethiopian government will promptly investigate the incident in collaboration with the Saudi authorities," the foreign ministry said in a statement, underscoring the strong relationship between the two governments.
"You are strongly advised to exercise the utmost restraint not to make unnecessary speculation until the investigation is complete," the statement said.
In a 73-page report released on Monday, Human Rights Watch accused Saudi guards posted along the Yemeni border of "widespread and systematic" attacks on migrants, who use isolated mountain tracks to cross the border on foot.
HRW said guards used explosive weapons to kill some migrants and shot others at close range.
The European Commission said on Tuesday it would raise the report's findings with the Saudi government and Houthi authorities in Yemen.
"We welcome the announcement by the Ethiopian government to specifically investigate the whole matter with the authorities of
Saudi Arabia
"Commission spokesman Peter Stano told a daily press conference.
The US government and the United Nations have also called for a full investigation. In 2022, UN officials alleged that Saudi border guards systematically killed migrants last year; a charge that the Saudi authorities have strongly denied.
The migration route from the Horn of Africa, across the Gulf of Aden, through Yemen and into Saudi Arabia – one of the richest countries in the Arab world – is a well-established corridor for Ethiopian migrants.