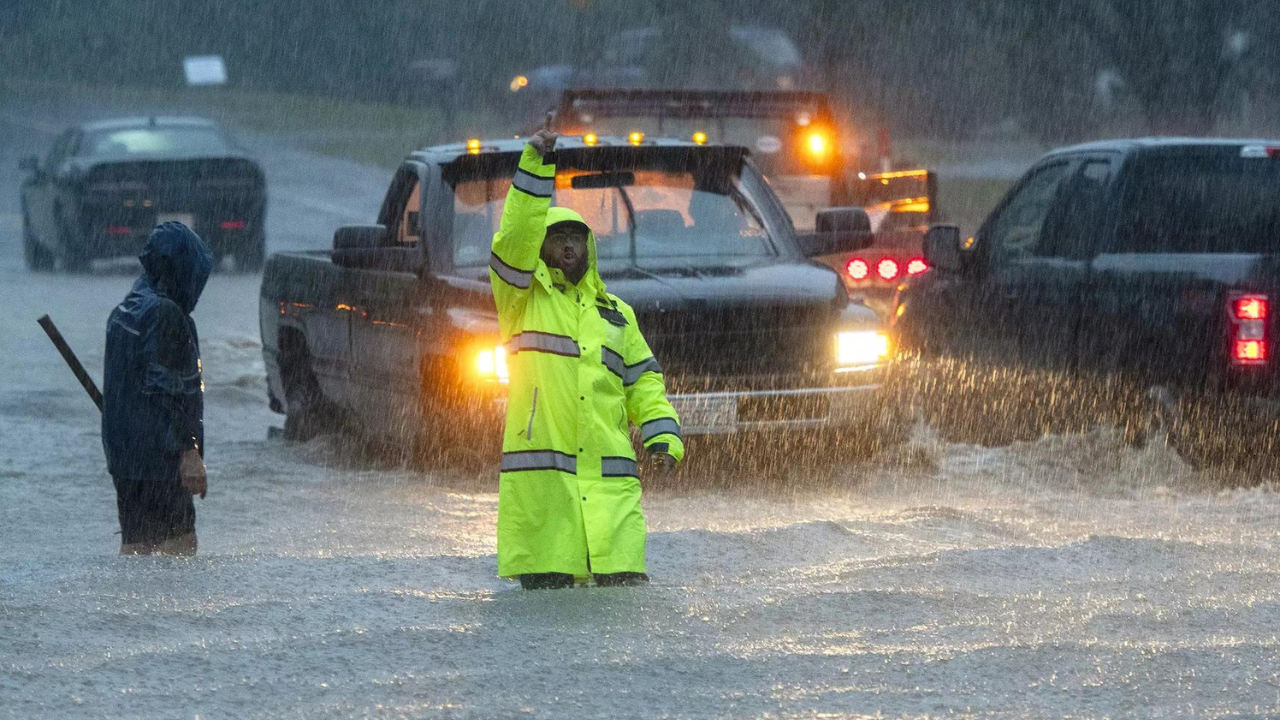 LEOMINSTER: Heavy rains flooded parts of
Massachusetts
and Rhode Island, a city that declared a state of emergency as water poured into homes, creating moats around their foundations and blocking drivers.
Mayor Dean Mazzarella of Leominster, about 40 miles (64 kilometers) northwest of Boston, urged people not to venture outside as roads flooded Monday evening, but some residents were evacuated when the water entered in their basements. All schools were closed on Tuesday and two shelters were set up.
"The storm stopped over us last night. It didn't move for almost five hours. It dumped 11 inches of rain," Mazzarella said at a news conference Tuesday morning.
In a recording posted online Monday evening, he urged people to "find a high point somewhere. Find a high point and stay there until it's over."
He added that if there were any injuries, they were minor.
Early Tuesday, the city said residents living in areas near a creek and the North Nashua River in Leominster should "evacuate immediately" as a precaution, "due to a potential problem at Barrett Park Dam Pond."
"This particular dam is the one we're about to replace, and it's very sensitive. It's saturated with water and we're worried about that downstream," Mazzarella said at the news conference.
He said there were at least several homes where "water has washed around them" and the foundations were visible.
The Governor of Massachusetts. Maura Healey said earlier that boat rescue and emergency response teams were in the city.
"My heart goes out to the residents and public safety officials of Leominster and other communities facing catastrophic flooding tonight," she posted on X, the platform formerly known as Twitter.
Other communities also suffered flooding. In North Attleborough, Mass., about 55 miles south of Leominster, the town said in a statement that crews worked to clear water from roads Monday evening and at least 12 homes were flooded.
Little rain was expected Tuesday, but storms were expected to hit the area Wednesday afternoon and evening, and some could produce heavy rainthe National Weather Service said.
New England has seen its share of flooding this summer, including a storm that dumped up to two months' worth of rain in two days in Vermont, killing two people.