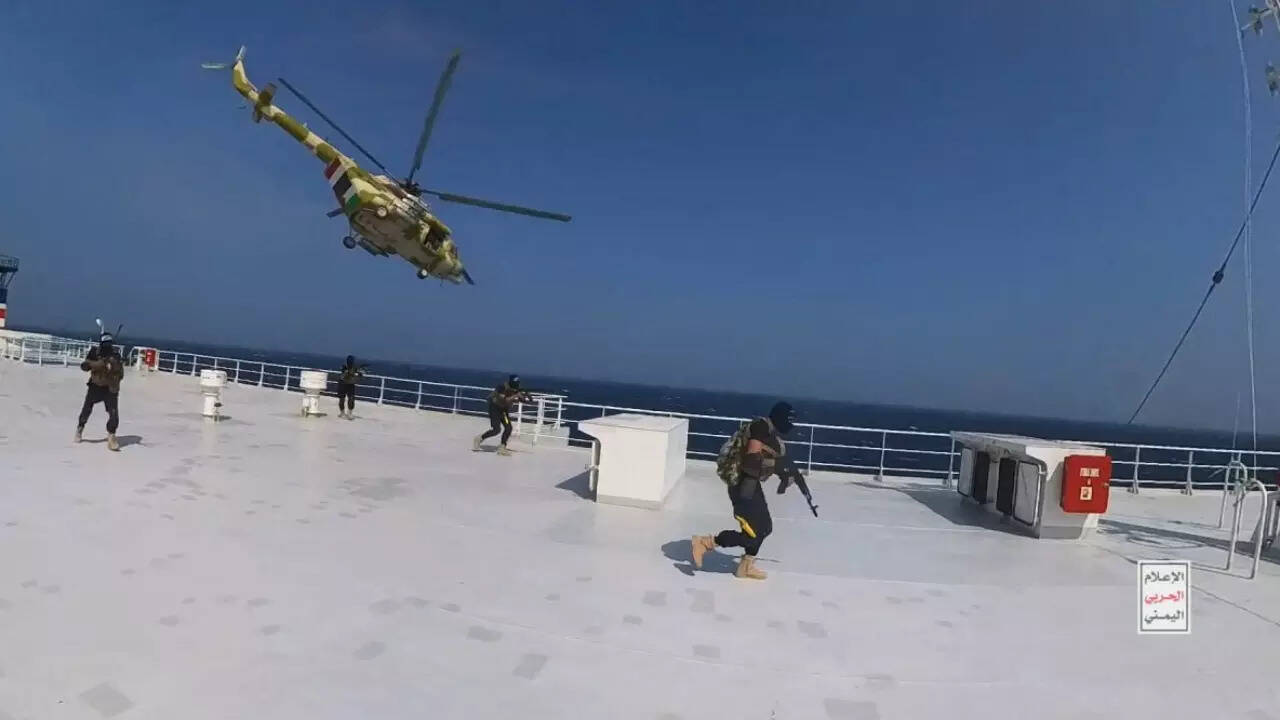 TOKYO: Japan said he was "approaching directly"
Houthis
rebels, who recently hijacked an international cargo store in the Red Seaaccording to Al Jazeera.
Tokyo announced Monday that it was "communicating with Israel" as well as other countries in an effort to secure the release of the Galaxy Leader.
The ship is notably owned by an Israeli businessman and operated by a Japanese company.
The day before, while the ship was traveling from Turkey to India, it was attacked by a group of rebels from Yemen. The group said Israel's "heinous acts" in Gaza were behind the attack, Al Jazeera reported.
The Japanese government "strongly condemned" this action. Tokyo has asked the other countries involved – Iran, Saudi Arabia, Oman and others – to join efforts to get the rebels to quickly free the ship and the captives.
In addition to directly addressing the Houthis, Tokyo "communicates with Israel and said it also urges Saudi Arabia, Oman, Iran and other relevant countries to strongly urge the Houthis to quickly release the ship and crew members, according to Al Jazeera.
"Our government will continue to take necessary measures in cooperation with relevant countries while taking the situation into account," said Japanese Foreign Minister Yoko Kamikawa.
Meanwhile, Israeli Prime Minister Benjamin Netanyahu on Sunday condemned the hijacking of an international ship by the Iran-backed Houthis in the Red Sea and called it a "very serious incident on a global scale."
Regarding X, the Israeli Prime Minister's Office said: "Israel strongly condemns the Iranian attack on an international ship. The ship, which is owned by a British company and operated by a Japanese company, was hijacked under Iranian direction by the Yemeni Houthi militia. "
He also shared: "On board the ship are 25 crew members of various nationalities, including Ukrainians, Bulgarians, Filipinos and Mexicans. No Israelis are on board."
Condemning the
divert
"This is yet another act of Iranian terrorism and constitutes a step forward in Iran's aggression against the citizens of the free world, with international consequences regarding the security of the world's sea lanes."
The Israel Defense Forces (IDF) said the ship was sailing from Turkey to India with an international civilian crew, without any Israelis on board, and added: "It is not an Israeli ship," it reported. The Times of Israel.