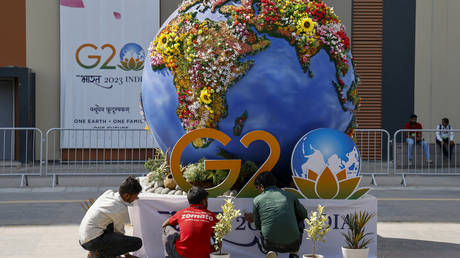 High-level meeting will focus on climate change and sustainable development
The two-day G20 summit kicked off in New Delhi, India. The high-level meeting will bring together all members of the group, which represents around 90% of global GDP, with invitations extended to nine other countries, including Bangladesh, Egypt, Mauritius, the Netherlands, Nigeria, Oman, Singapore and Spain. , and the United Arab Emirates.
Russian President Vladimir Putin and Chinese leader Xi Jinping will not attend the meeting.
The summit agenda is expected to focus on the theme "One Earth, One Family, One Future," proposed by the host country. Participants are expected to discuss a wide range of issues, including climate change, economic development and sustainable growth, gender equality and the conflict in Ukraine.