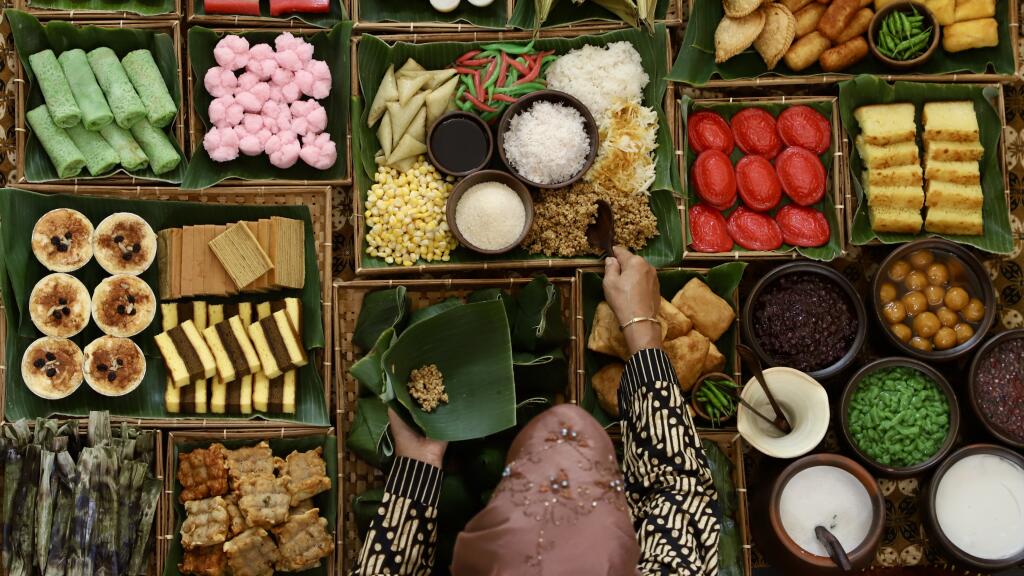 Bali is a tropical paradise known for its stunning scenery and vibrant culture, but it also has a reputation as a foodie hotspot thanks to its mouth-watering cuisine. For food lovers, Bali is heaven, offering a rich tapestry of flavors, textures and spices that will tantalize your taste buds and leave you wanting more. Embark on the ultimate foodie adventure in Bali and discover a culinary journey like no other.
Explore traditional Warungs
Start your taste journey by exploring Bali's traditional warungs, small local eateries that offer authentic Balinese dishes bursting with flavor. These modest establishments are often family-run and serve as a window into the heart of Balinese cuisine. Feast on a plate of Nasi Campur, a mixed rice dish with various sides, or savor a bowl of Babi Guling, the famous Balinese roast suckling pig. Don't forget to accompany your meal with a refreshing glass of Jamu, a traditional herbal tonic said to have many health benefits.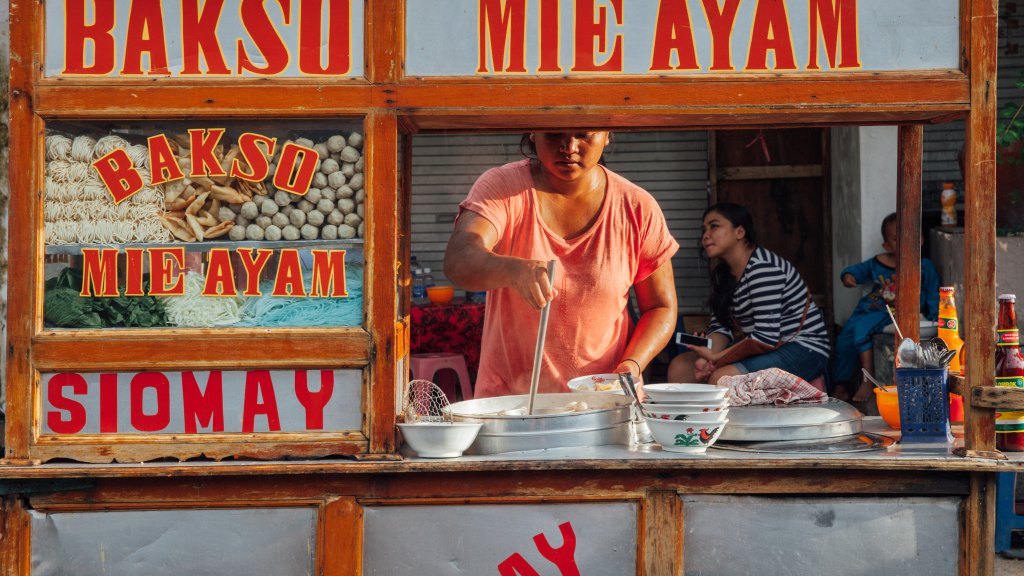 Ubud's organic food scene
Head to Ubud, the cultural hub of Bali, and immerse yourself in its thriving organic food scene. Ubud is a mecca for health-conscious foodies, with a plethora of organic cafes and restaurants offering nutritious farm-to-table delights. Enjoy a colorful smoothie bowl filled with tropical fruits, taste a delicious vegan curry or savor a sumptuous raw dessert made with locally sourced ingredients. Don't forget to visit the Ubud Organic Market, where you can find a wide range of fresh produce, spices and handicrafts.
Seafood festivals in Jimbaran
For seafood lovers, a trip to Jimbaran is a must. This quaint fishing village on Bali's southwest coast is renowned for its seafood feasts served right on the beach. Choose the seafood of your choice, such as succulent grilled fish, prawns, clams or calamari, and have them cooked to perfection by expert chefs. Treat yourself to the freshest catches while enjoying the stunning sunsets and gentle sea breezes. Jimbaran's seafood scene is an experience that will leave an indelible mark on your culinary journey.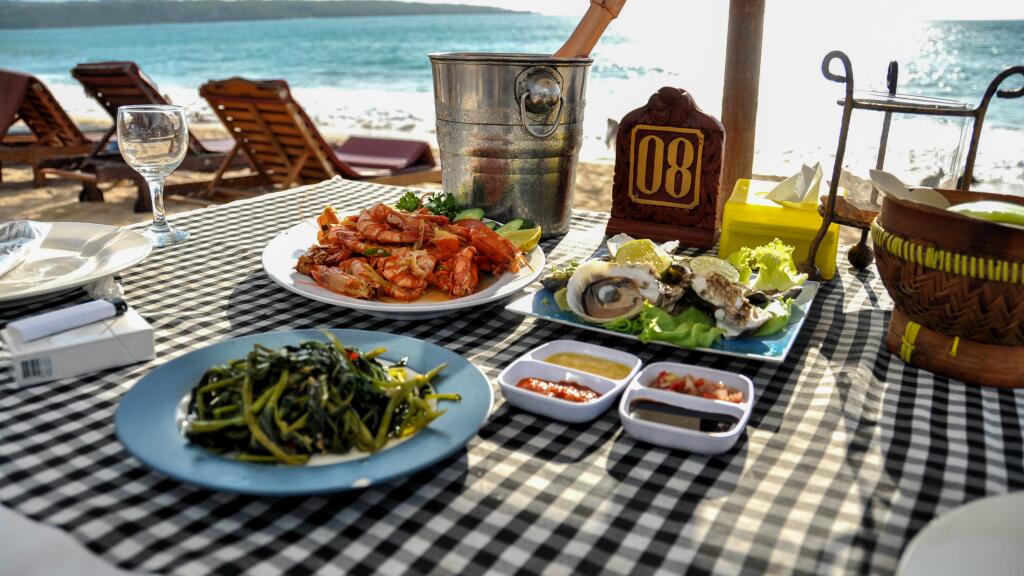 Explore Bali's Food Markets
No gastronomic adventure is complete without exploring the vibrant Bali local food markets. Dive into Denpasar's bustling Pasar Badung area, Bali's largest traditional market, where you can find a range of fresh produce, exotic fruits, spices and traditional snacks. Don't miss the opportunity to sample local street food delights such as Pisang Goreng (fried bananas) or Klepon (sweet rice dumplings filled with palm sugar). The ambience of the market, filled with vibrant colors, aromatic scents and friendly vendors, will transport you to the heart of Balinese daily life.
Traditional Balinese Cooking Class
To truly immerse yourself in Balinese cuisine, take part in a traditional cooking class. A lot beach resorts in bali offer hands-on cooking experiences where you can learn how to prepare classic Balinese dishes from scratch. From mastering the art of blending aromatic spices to cooking a perfect Babi Kecap (braised pork in sweet soy sauce), these classes provide a deeper understanding of Balinese culinary traditions and techniques. Plus, you can enjoy the fruits of your labor as you devour the delicious dishes you've prepared.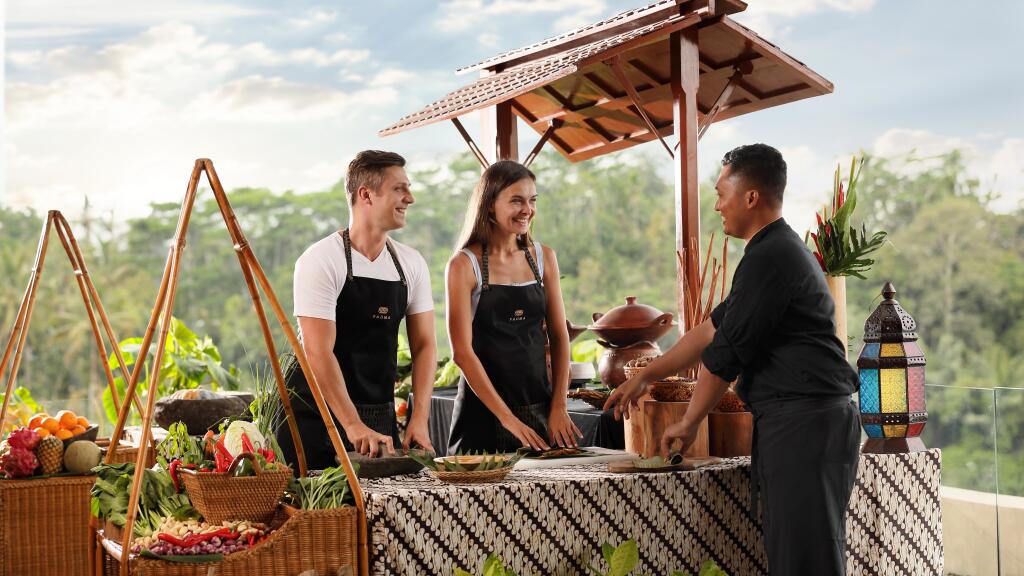 Embarking on the ultimate foodie adventure in Bali is a journey that will awaken your senses and leave you with a deep appreciation for Balinese cuisine. Whether it's exploring traditional warungs, savoring organic cuisine in Ubud, savoring seafood feasts in Jimbaran, and learning to cook Balinese dishes at a traditional cooking class, Bali offers an abundance of culinary delights for all palates. So prepare your appetite and embark on a gastronomic adventure that will create lasting memories and inspire your taste buds for years to come.
Selamat Makan! (Enjoy your food!)
comments